This Story Brought To You By
Starbucks Is 'Experiencing Temporary Supply Shortages' Knocking Some Items Off Menus
By Mike Pomranz | FoodAndWine.Com
Troy Warren #foodie-all

"Specific items will vary by market and store," a spokesperson said.
Whether you've encountered missing menu items at a local Starbucks location yourself-or simply seen the hype on TikTok-America's largest coffee chain has admitted that, no, these aren't isolated incidents or social media overreactions: Starbucks really is dealing with a variety of ingredient shortages, though they are working to get them resolved ASAP.
"We are experiencing temporary supply shortages of some of our products. Specific items will vary by market and store, and some stores will experience outages of various items at the same time," a Starbucks spokesperson told me via email. "We know that a visit to Starbucks is an important part of our customer's day and we apologize for the inconvenience. We are working quickly and closely with our supply chain vendors to restock items as soon as possible." The company's app even displayed a pop-up warning to customers informing them of possible issues with menu items being unavailable.
As for the cause of the shortages, Starbucks didn't point to any specific problems, instead stating that the chain was facing the same obstacles that companies across the country and around the globe had been navigating in the wake of the pandemic. Starbucks certainly isn't alone in dealing with shortages caused by trade and labor issues: Just last month, we were able to pull together a list of 12 seemingly random shortages brought on by the pandemic: everything from staples like meat and flour to very niche items like Caffeine-Free Coke and Grape-Nuts Cereal.
That said, Starbucks also tends to embrace customers' affinity for social media. Sometimes-like with colorful pink drinks-that can work in the chain's favor. Other times-like with last month's Twitter chain of complicated orders-one might say that any publicity is good publicity. But when people take to sites like TikTok to complain about Starbucks shortages, word can spread fast: Even a simple clip of a Starbucks shortage sign has racked up over 185,000 views. I guess if there's any silver lining to that sort of viral power, it's that at least customers should know what to expect until these shortages get resolved.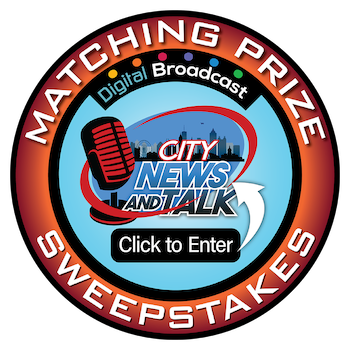 &nbsp&nbspJune 11, 2021 at 22:48

&nbsp&nbspJune 11, 2021 at 22:47

&nbsp&nbspJune 11, 2021 at 17:44

&nbsp&nbspJune 11, 2021 at 17:38

&nbsp&nbspJune 11, 2021 at 17:37

&nbsp&nbspJune 11, 2021 at 17:35

&nbsp&nbspJune 11, 2021 at 17:18

&nbsp&nbspJune 11, 2021 at 17:12

&nbsp&nbspJune 11, 2021 at 17:03

&nbsp&nbspJune 11, 2021 at 16:48

&nbsp&nbspJune 11, 2021 at 16:45

&nbsp&nbspJune 11, 2021 at 16:41

&nbsp&nbspJune 10, 2021 at 22:47

&nbsp&nbspJune 10, 2021 at 22:46

&nbsp&nbspJune 10, 2021 at 22:42

&nbsp&nbspJune 10, 2021 at 22:37

&nbsp&nbspJune 10, 2021 at 17:09

&nbsp&nbspJune 10, 2021 at 17:08

&nbsp&nbspJune 10, 2021 at 17:07

&nbsp&nbspJune 10, 2021 at 17:06

&nbsp&nbspJune 10, 2021 at 16:41